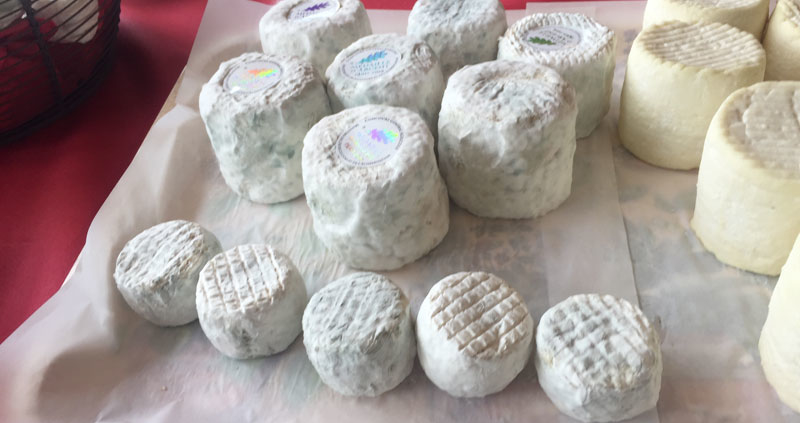 Fromages de chèvre
Médaille d'or au concours régional en 2017 et la médaille d'argent pour ses faisselles. Le fromage Clacbitou de la Racotière est principalement vendu à de grands crémiers à Rungis, mais aussi à Lyon.
C'est une belle exploitation, de taille raisonnable, où les animaux sont bien soignés. Colette produit des fromages de très bonne qualité avec une grande régularité. Je privilégie toujours les producteurs qui gardent les méthodes traditionnelles pour la fabrication du fromage de chèvre charolais.
AOP (Appellation d'Origine Protégée)

MESURES COVID-19
Vente à la propriété, Vente sur place, Commande
---
An error occurred while processing the request. Please contact the administrator of the website for further information.
https://mangezlocal.legrandcharolais.fr/wp-content/uploads/2020/04/fromages-1.jpg
600
800
gmorales
https://mangezlocal.legrandcharolais.fr/wp-content/uploads/2020/04/logo-le-grand-charolais-circle2.png
gmorales
2020-04-30 19:38:46
2021-04-04 17:06:20
Guy et Colette Lapray