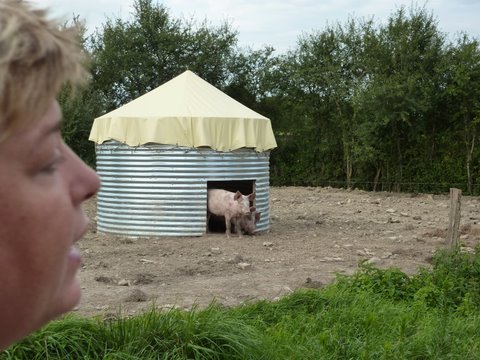 Nous produisons au sein de notre ferme
de la viande charolaise et porcine, en agriculture biologique.
30 vaches, 4 truies, des pâturages et quelques céréales en méteil pour nourrir cette petite troupe.
La transformation et la découpe se fait à la ferme.
Cela limite les intermédiaires et nous permet aussi d'apprendre pour vous conseiller sur des recettes ainsi que d'autres astuces de cuisson.
Nous vous proposons une grande variété de produits frais,
sans agents de conservation, sans gluten, ni enzymes ni sucre !
Plus de renseignements sur notre site internet …
Vous voulez visiter ou partager une soirée ou plus avec nous, pensez à un séjour en chambre d'hôte.

MESURES COVID-19
Vente sur place, A emporter, Livraison, Commande
---
An error occurred while processing the request. Please contact the administrator of the website for further information.
https://mangezlocal.legrandcharolais.fr/wp-content/uploads/2020/04/P1060477.jpg
360
480
https://mangezlocal.legrandcharolais.fr/wp-content/uploads/2020/04/logo-le-grand-charolais-circle2.png
2020-04-23 14:36:59
2020-11-12 19:54:09
GAEC FERME DES BRUYERES